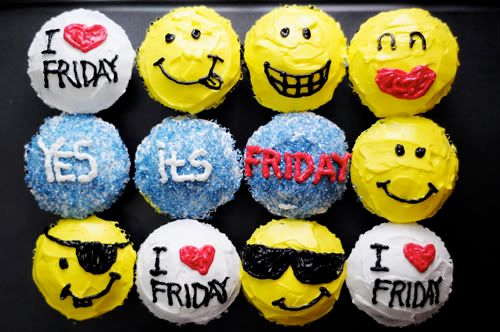 friday themed cupcakes i did last night for my aunt tata's office.
the flavours were blueberry red velvet and chocolate covered chocolate.
im sooo in love with those smileys and i heart friday cupcakes.
these are first batches of my MIKA CUPCAKES/TREATS, yess.. im going to work my as* hard so that i can go and watch MIKA performing in singapore on june!
ao please, buy cupcakes from me or brownies or cookies or...oh just, PLEASE?