ahhhh the ever so pretty and cute and adorable cake balls.
and i made them with tiffany blue color.
these gonna make a good wedding dessert.
i used magnolia bakery red velvet cake recipe for the cake and colored white chocolate compound with tiffany blue food color for the coating.
i absolutely sure that this kind of blue, white and chocolate are the cutest colors for wedding.
if only it isnt too "public"
geez, what im blabbing about?!
this post has no point other than me, showing off these very gorgeous pictures of cake balls.
nothing more.
i love to show off.
im that kind of girl.
trust me!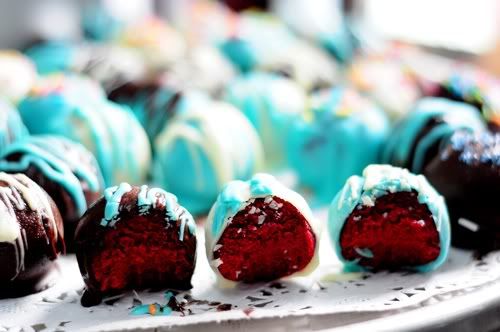 enjoy!
and of course you know that you can always order these from me, with your choices of cake+frosting based and color palette.