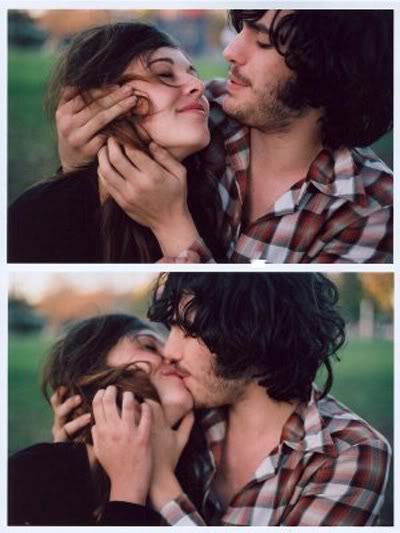 found via
cup of jo
have i told you about santiago? hmmm..no.
okay, i'll tell you now.. santiago was really gorgeous i met him in paris last summer, the first time i saw him..all i wanted to do is run to him, stay in his deepest hugs and use his chest as my every night pillow.. all i wished for is money, so i could fly back to indonesia, pack all my stuffs and move to paris so i could be with him forever and ever (NO! i would move to paris anyways even there's no santiago for me)
it was a heavenly two hours of my life, fell in love with an angel. too bad, i didnt have the guts to just go and tell him "je tombe amoureux de toi" or "im falling in love with you" no, i didnt have the guts.
he was really beautiful, curly dark hair, olive eyes, body as great as the sculptures you find in louvre, cute lips i wanted to gobble :p
sometimes, i think one of many reasons why i really want to back to paris as soon as i can, is to go find santiago and tell him those words i was too afraid to say. je t'aime