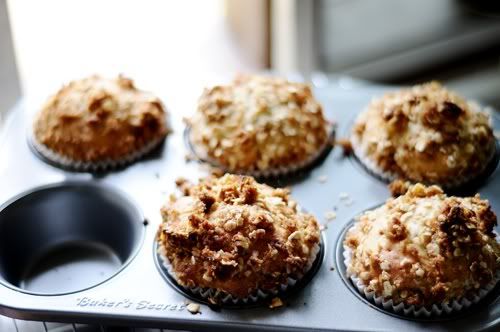 this is gonna be a short post, i warn you!
this is about banana and how this banana muffins have become the root of my popularity, my mom loves them.
enough said!
these are very easy to make.
take only 10 minutes of measuring and mixing.
and 15 minutes to bake.
super fast breakfast treats that will pleased the crowd.
i've posted the recipe somewhere here, so just look for it here.
happy reading, happy drooling and happy searching for the recipe.
and please do make this, this is a fool-proof recipe for every non-baking person who wants to bake.
you know who you are :p